Colegio Williams's Educational Model
Educating students to

develop their potential and actively construct

their own knowledge
Your child is the central element of the learning process
The constructivist education model considers each child's cognitive, affective, and behavioural aspects for turning them into essential elements of their learning process.
Students learn by putting in practice their investigation, analysis, and data understanding abilities through experimentation, transforming them into the knowledge of how and why things happen.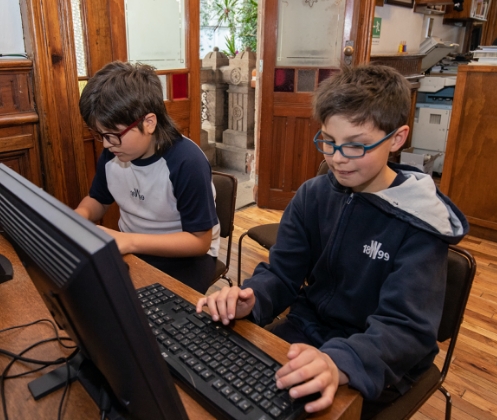 Attributes of our teaching method
VS other educational models
Constructivist Education Model
Cognitive skills development.
Makes learning meaningful and lasting.
Adaptable to the student's skills.
Promotes autonomy and creative problem-solving.
Considers student interests, attitudes, beliefs, and differences.
The student is the center of the learning process and constructs their own knowledge.
Traditional Education Model
Knowledge is transmitted to many people at the same time.
Hard facts like dates and statistics are transmitted effectively.
It doesn't need a teaching method adaptation.
Promotes memory processes.
The pupil gets information through passive learning.
Montessori Education Model
Encourages self-management and self-learning.
Motor, cognitive, emotional, and social development occurs in specially prepared classrooms.
The student is free to decide where to point their knowledge.
Students have complete freedom to learn on their own.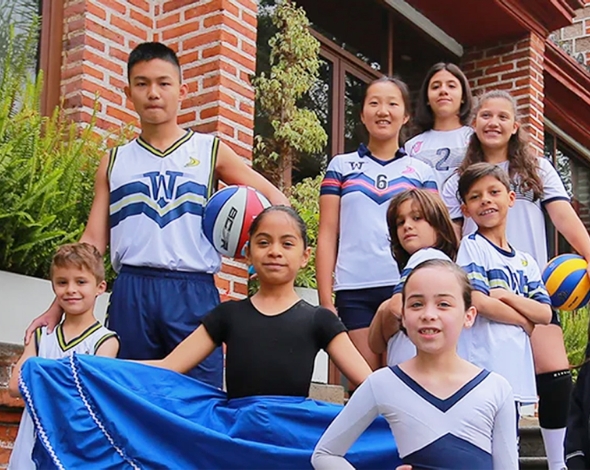 International Baccalaureate
IB Programmes
for each stage of your child's development

The International Baccalaureate IB Programmes mission is to promote intercultural understanding and respect, allowing your child to have the basis for thriving in any international environment.
At Colegio Williams, we have IB programmess from Preschool to High School to offer a world-class education.
Primary Years Programme
This educational approach focuses on children between the ages of 3 and 12.
Our goal is your child's integral development and improving its inquiry skills both at school and in its environment.
More information

Middle Years Programme
An educational approach focused on teenagers in secondary school, between the ages of 11 and 16.
Our goal is for your child to link what they practice and learn at school with real daily situations.
More information

Diploma Programme
The Diploma Programme is for students 16 or older starting the baccalaureate.
Our goal is to train students who achieve an excellent breadth and depth in their knowledge as they grow physically, intellectually, emotionally, and ethically.
More information

We have been one

of the best schools in Mexico

for more than

120 years.

1899
British teacher Camilo J. Williams Wilson founded The English College.
1906
In 1906, the school changed its name to Instituto Williams.
1924
On October 21st, 1924, John A. Williams took the directing position.
Charles Ramón Williams occupied the director position after John A. Williams's passing.
1970
Mr. Charles passed away; Mr. Arturo Camilo Williams Rivas assumed the directing position.
The name of campus San Jeronimo changed to campus Charles Ramón Williams in his honor.
Shortly after that, Arturo Williams donated us a farm located in Cuautitlán.
The current farm is on campus Ajusco and has Mr. Johny's name.
Present-day
Currently, the 4th generation of the Williams family, consisting of Patricia, Arturo, and Juan Williams Muldoon, supports Mr. Arturo.
Four generations have succeeded, giving continuity and strength to the legacy of our founder.
Teachers are committed to their love for teaching
Colegio Williams's academic group is committed to providing an education that lets each student develop their potential and become a change agent within their environment.
Our teachers' professionalism shines in the success of each of our students.