Iker Jarquin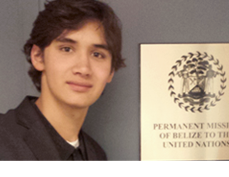 In this trip, I discovered and learned a lot of things. Some people think that this project is easy, that
anyone can do it, but it´s not true; it requires a lot of work, dedication, responsibility,… and money.

At times, you have to give up things that you care for. You will make mistakes.

Sometimes, you will say "I can't do it", but as time goes by, you will accomplish wonders.

This experience has showed me what real work is and how I can build memories.

But the most important thing that I learned is that I don't have to be a superhero to change the world.